19 Watts Simple Amplifier Circuit
This is a 19-watt simple amplifier circuit diagram using IC LA4440 from Sanyo. It uses very fewer components other than the IC LA4440. A very high-quality circuit with respect to its cost and ideal for beginners.
Here IC LA 4440 is wired as a bridge amplifier to deliver a 19 W RMS on a 4 Ohm speaker. The IC has built-in thermal, over-voltage and short circuit protection. The IC also incorporates an audio muting function, but that is not used here.
Notes.
Use a 12 V DC power supply able to deliver at least 3A current. IC can withstand up to 25 volts, but I prefer it should not be anything more than 16V.
Don't forget to fit a proper heat sink with IC.
Assemble the board on a good quality PCB. Carefully understand the specifications of LA 4440 given below before proceeding
Use a 4 Ohm speaker as a load. 8 Ohm speaker can also be used but the power output will drop to half (9.5 W) .
For stereo assemble two copies of the amplifier given here.
19 Watt Amplifier Circuit Diagram.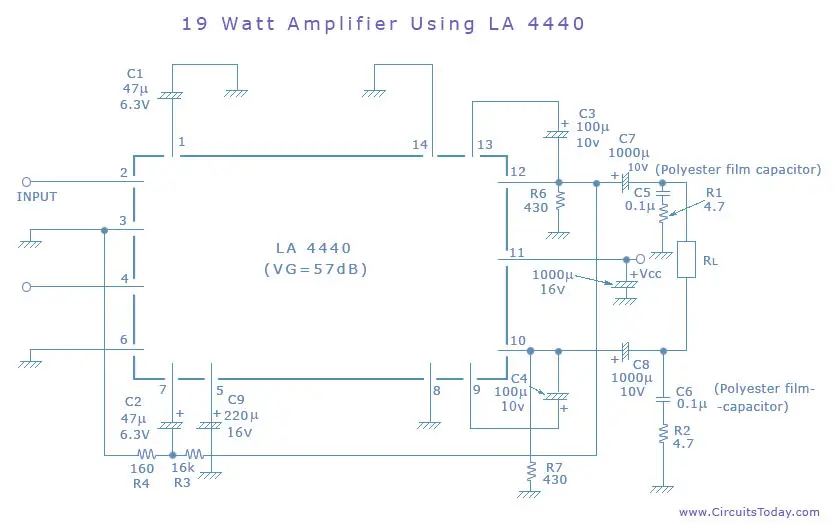 Specification LA 4440 IC