To all our dear readers,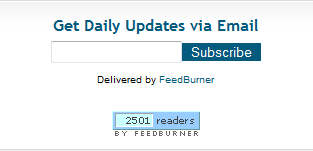 CircuitsToday.com crossed 2500 subscribers today and its still counting. We are glad to announce this happy news and share this joyous moment with all our subscribers. We are celebrating this event with a new design for CircuitsToday.com , which is created using latest web 2.0 colours and styles.
Are you a subscriber ?
If  not SUBSCRIBE NOW via E-MAIL – FREE
How's the new looks? Comment below!