Description.
Here is the circuit diagram of a 30V/3A adjustable regulator using the LM723 IC from the National Semiconductors. LM723 is an integrated series regulator whose output voltage can be adjusted between 2V and 37V. The IC by itself can deliver an output current of 150mA and the maximum input voltage to the IC is 40V.
Here 3A output current is attained by adding a pass transistor (Q1) to the ICs output. The pass transistor used here is a Darlington transistor MJ3001. The internal reference voltage of the IC is 7.15V and it is available at pin6. POT R1 can be used to adjust the output voltage.
Circuit diagram.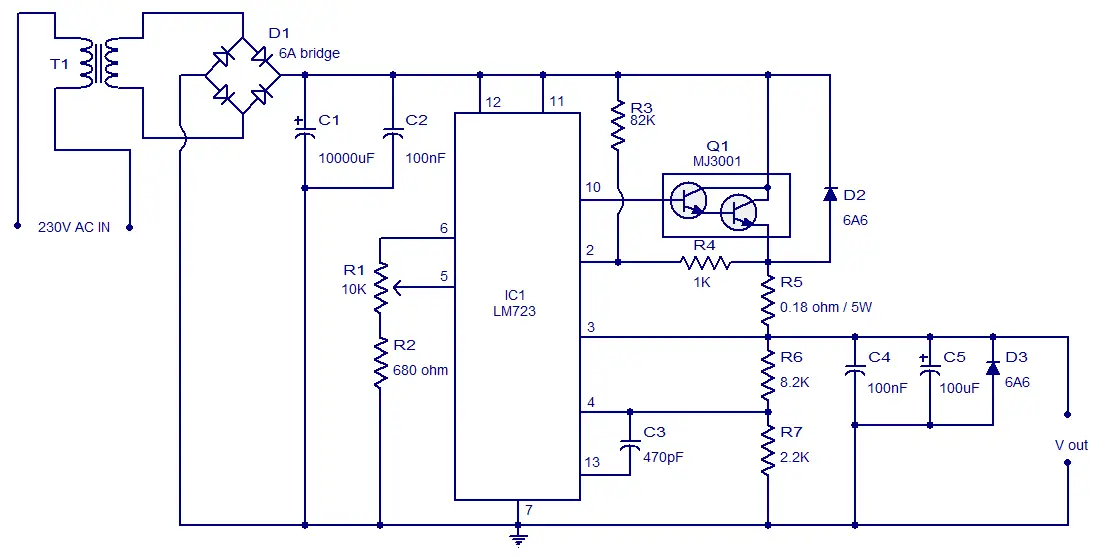 Notes.
Assemble the circuit on a good quality PCB.
T1 can be a 230V primary, 25V secondary, 5A step down transformer.
Q1 must be fitted on a proper heat sink.
Output voltage can be adjusted by using the POT R1.