Description.
Here is the circuit diagram of a 5V transformer less power supply using minimum components. The working of this circuit is quite simple. Resistor R1 does the job of current limiting and bridge D1 rectifies the mains voltage. The Zener diode regulates the rectifier output to obtain a steady 5V DC and capacitor C2 acts as a filter.
Circuit diagram.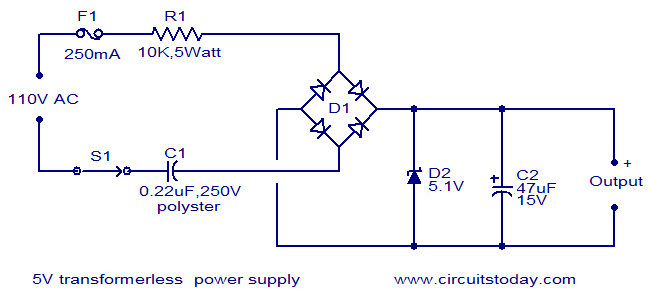 Notes.
Assemble the circuit on a Vero board.
The circuit is directly connected to the mains supply, be very careful.
Bridge D1 can be made by using four 1N4007 diodes.
F1 can be a 250mA fuse.