Description.
Here is the circuit diagram of a 6W amplifier using the TA7222AP from Toshiba.TA7222AP is an excellent integrated audio amplifier which can deliver 5.8W to a 4 Ohms load at 12V supply voltage. The IC has very good features like, muting function, low distortion, high ripple rejection, short circuit protection, thermal shut down etc. This amplifier can be operated from 8 to 12V and this makes it ideal for car radio applications.
Circuit diagram.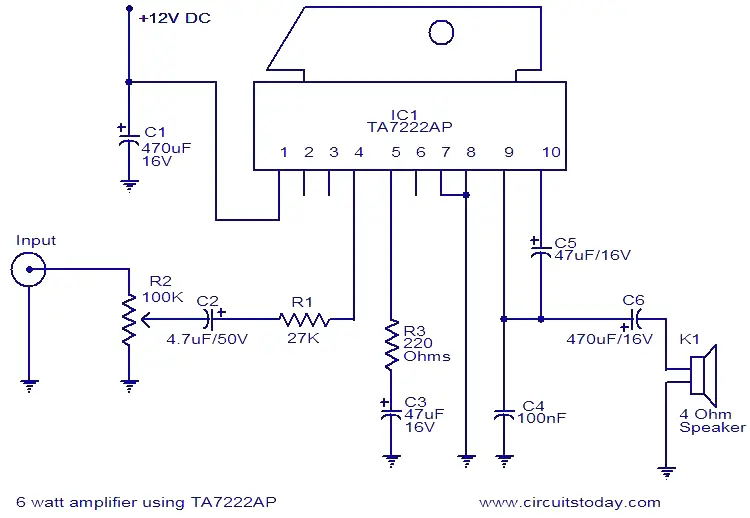 Notes.
The circuit can be assembled on a Vero board.
Use 12V DC for powering the circuit.
The IC must be heatsinked.
Speaker can be a 4 ohms one.
For optimum performance input and output must be separately grounded.