Description.
Here's a low cost radio circuit that can be used to listen to the radio conversations between aircrafts. The radio circuit based on transistor 2N918 and diode 1N82 receives in the 220Mhz to 400Mhz range. Capacitor C1 and inductor L1 forms the tank circuit for tuning. Diode D1 performs the detection. Transistor T1 performs the necessary amplification. The out put audio signal is just enough to drive a small headphone. For driving speakers.
Circuit diagram with Parts list.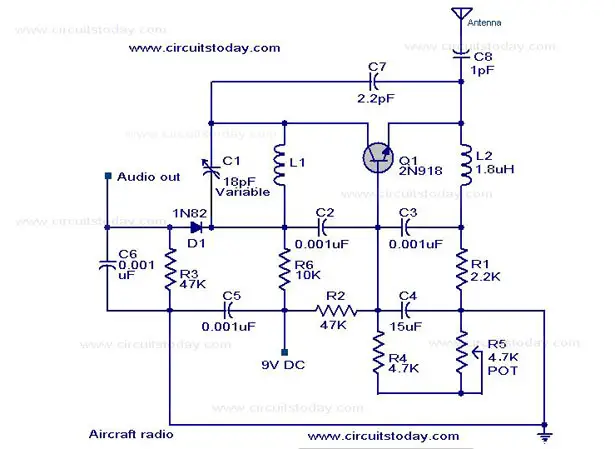 Notes. 
Use a 45cm long wire for antenna,
For L1 make 2 turns of 22 AWG magnetic wire on a 5/32 steel bolt.
POT R5 can be used for adjusting the sensitivity.
Assemble the circuit on a good quality PCB.That's an important factor.