Today we are launching our new venture; a job portal. This is the first ever job portal fully dedicated to the electronics industry. Each year thousands of electronics engineers graduate from colleges, and electronic companies are looking for eligible candidates. But there isn't a dedicated platform to bring together these two. This is what we at CircuitsToday strive to accomplish, our job portal is a platform where fresh candidates can meet recruiters.
This is the Beta launch of our portal and only candidate registration is open. Our plan is to get as many candidates registered as possible in one month and then open the platform for potential, reputed recruiters.
Candidates can signup here
Are you a job seeker? Signup as a candidate today!
FYI: This is what a completed candidate profile looks like;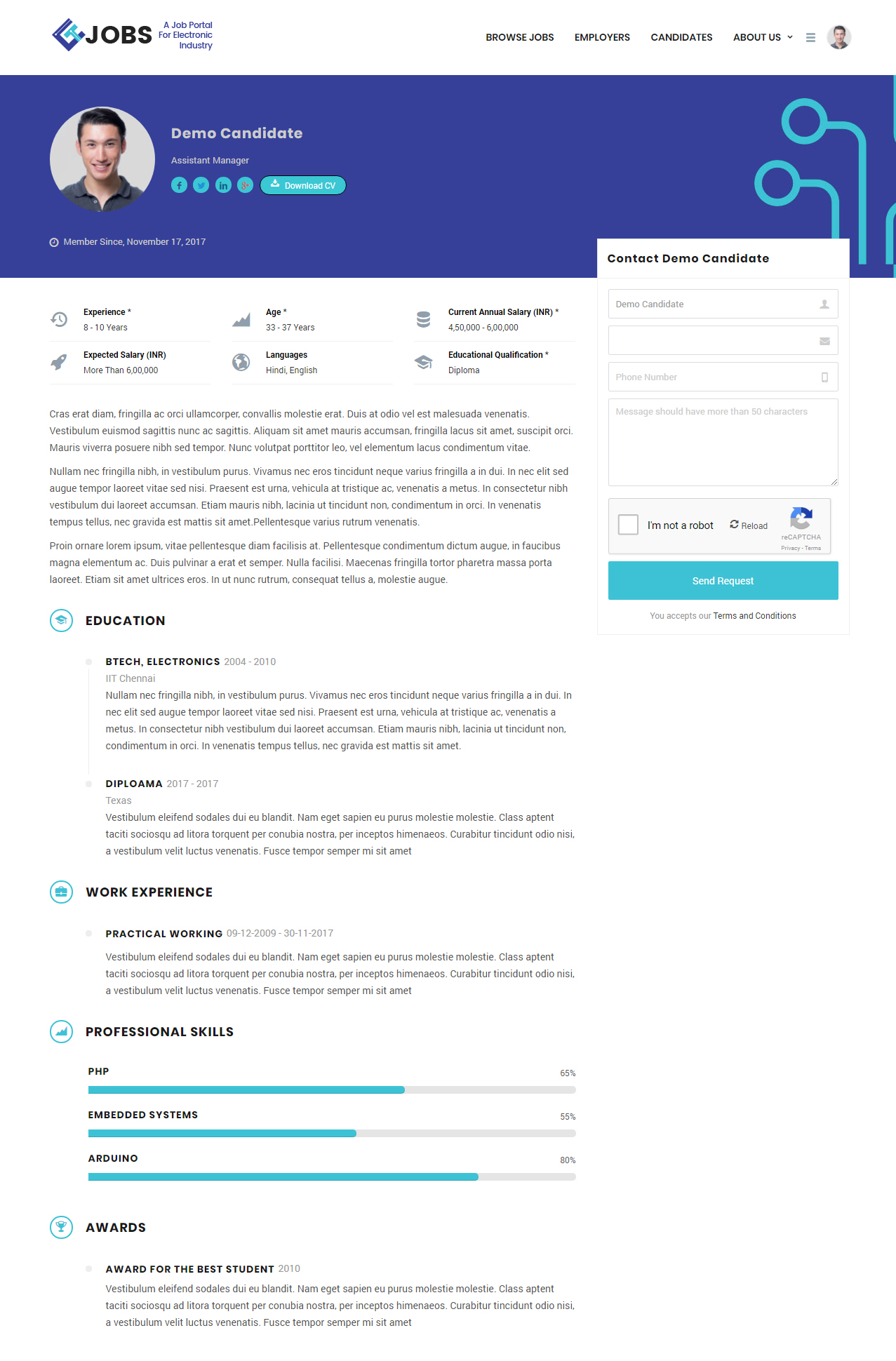 Feel free to let us know your feedback via comments.