Many students are not aware of the lucrative opportunities available in the field of Embedded Systems. Most graduates go after the popular "IT" industry to seek a good career. I think there are 2 reasons for this 1)lack of awareness 2) entry barrier. While studying most students may come across the name "Embedded Systems". Apart from that they may not be aware of -"what is an embedded system", how do they work, what knowledge and skills should be acquired to build a great career in the field of embedded systems, which companies are working in this field etc etc. If it is in the case of computer science – the industry is readily known – the lucrative IT industry. The leading companies are Microsoft,Google,Adobe (product based) and there are many smaller and medium ones. There are service based IT firms like Wipro, Infosys, Accenture,Cognizant etc. Knowledge and skills required is mainly about programming languages and technologies – like Java, Asp.net, C & C++, Python, Php etc etc.. the list goes on. Entry barrier to the IT industry is very low. Any fresher with a basic skill and knowledge can get a job in this IT industry and that too with a decent entry level salary (well, that's not the case always!!)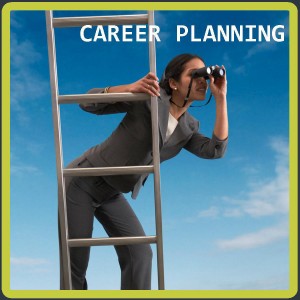 When it comes to Embedded systems – do you know who all are the leading players in this industry? Let's have a look.
Samsung – They make mobile phones and gadgets, consumer electronics like washing machine, microwave oven, television, air conditioners etc. You must know that there are "n" number of competitors for Samsung who make similar products. All these products has embedded systems – with its own hardware and software.  For example:– In an air conditioner functions like – 'intelligent room temperature control' will be controlled by the embedded device inside the air conditioner. This embedded device will be made of a microcontroller, its associated hardware and software for intelligent temperature sensing
Siemens – They make products in the field of medical electronics and automation industry.The products will be scanner, doppler, cardiograph machines, radiology machines etc etc.. its a big list. 
Bosch – They make products for automotive industry.
I just mentioned 3 companies serving 3 different industries. There are thousands of other companies in the field of embedded systems – offering various kinds of services, consultation and product building.
Now we got an idea of companies that can offer a job in embedded systems. Now lets take a look at who all can opt for a career in embedded systems. The basic requirements will be a graduation/post graduation in electronics. There are many such courses offered by various kinds of universities. I will say, easy entry is for engineering degree holders in different streams of Electronics engineering – like Electrical and electronics, Electronics and communication, Electronics and instrumentation etc.  Other degree holders in electronics like Bachelor of Science (Electronics as main), Master of Science (Electronics) as main can also opt for a career in Embedded systems. 
Knowledge and skills  required in these areas are-  Good knowledge in theory and practical of one or two micro controllers like PIC, 8051, or AVR etc. Deep and sound knowledge in programming language C – especially embedded C. Knowledge in these 2 areas will help you to get an entry level job in the field of embedded systems. The real "learning curve" will only start at your first job – where you will deal with real issues and problem solving methods.  After gaining much experience from the first job (may be a 2 years) you can always switch to big companies.
The trend we see here in India is, freshers will boost their knowledge in these areas – especially in controllers and C programming by taking a good training after their graduation. The reason is an "outdated" and inefficient curriculum used by many universities in India. Even in an engineering course, there is only a single paper about microcontrollers. Most fresh graduates are unemployable in Embedded systems (unless some mavericks build their own way up learning all themselves).  To supplement this, fresh graduates take 3 or 6 months additional training. This will help them to land at an entry level job, usually in a medium level company. They gain more knowledge at this job and later switch  to bigger ones like Bosch, Samsung etc.
The first job you take will have a very high influence on your career. Example:- An employee working with a "Consulting type" company is likely to work his career in that direction. Where as a "Product based" company is a little different and they function in an entirely different way than a "Consulting company". So be aware of your first job – what you learn there will decide the way your career is headed!
Hope this was helpful to you! Any questions ? Comment here!