Hi to all Engineering College Students/Professors/Alumni,
Greeting from CircuitsToday 🙂 We are now giving all Engineering colleges/students an oppurtunity to promote Technical events happening in their institutes. This oppurtunity is not limited to Engineering students alone, any one from an institute for Electronics or any company/organisation working in electronics industry can list an event here at our website. We will make it an article and publish here.
Note: Promoting your events through this website is free of charge. You can do this without spending anything but we hold the right to accept/reject your event for promotion. If we find a particular event is not worthy to share here or an event is not legitimate, we may say sorry to you.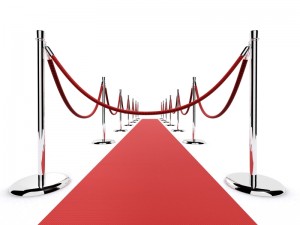 Aim:
A number of really good events are happening all across the world on Electronics. These events are really helpful for improving ones knowledge, network and career. These events will be beneficial to students/professionals/corporates/colleges/individuals all alike. For students many project contests, quiz competitions etc happens in these events which award great prizes. Unfortunately many people dont really get news about these events at the right time. Many people are ignorant about these wonderful events which can help them in their career. We intend to solve this problem by listing events here in our website.
Benefits:
Any one who lists an event can expose that event to thousands of daily readers of this website. All these readers are spread across the globe, so you will get a global exposure for your events. Your events will reach directly to our 7000+ E-mail subscribers. You can get instant responses about your events, instant registration for programs etc. Well, you will be benefited with all those stuffs that a popular online website can offer and all this for free, without a single penny. 🙂
How to do this ?
You must send us the following:
1. A nice write up of the event – in not less than 400+ words. It should include a Title, Objective of the event, Description, photographs, conclusion etc.
2. You must provide a valid address with valid phone numbers and valid cotact persons for the event.
3. You must provide data on "How to reach the event location"
4. You must provide exact date and time schedules of various events.
5. You must provide a link to website/web page of the event. A valid email address should be provided.
6. If there is any change in the schedule/location you have to inform us prior to the event day.
So that's all! 🙂
If you wish to send an event/promote an event through this website, mail now to info@circuitstoday.com
Thanks & Regards,
CircuitsToday