WINNER ANNOUNCED
Hi friends,
The winner is – Indrajit Biswas (http://www.facebook.com/indrajit45)
We have contacted him over Facebook. Now awaiting his reply.
Here is the screen shot of winning selection.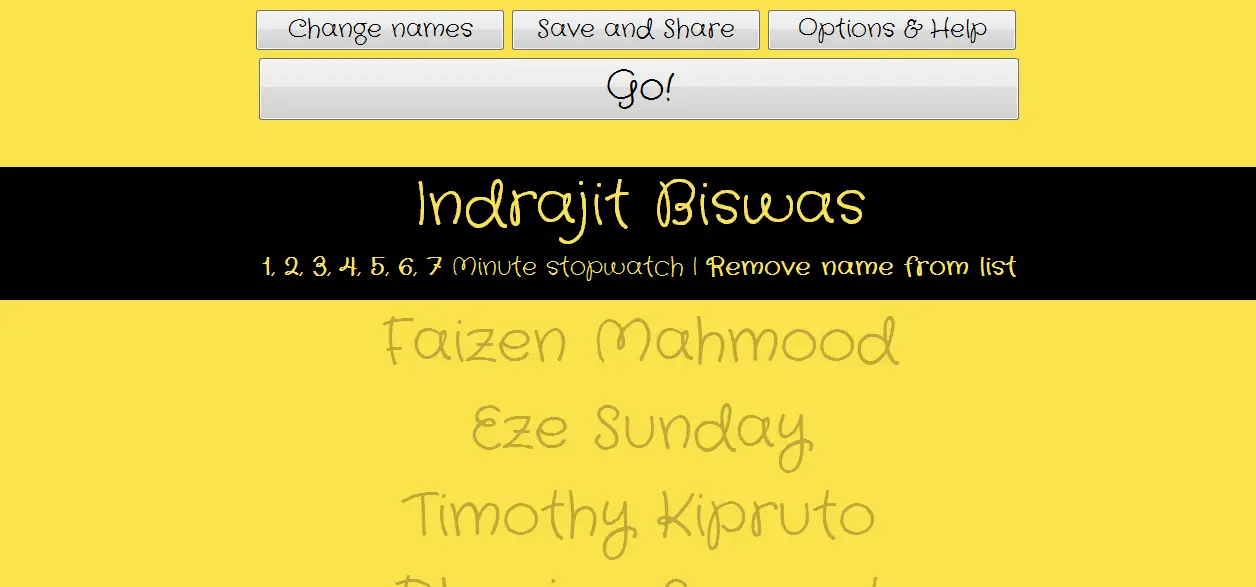 Hello friends, 
We are back with a cool contest using Facebook. This contest is open for any one with a Facebook account. 
You only need to do
two

things to be a part of this exciting contest.

1) Like our website's page in Facebook – here – CircuitsToday Facebook Page  (If you have already liked our page, then you can skip this step)

Here is a screen shot of our Facebook page and the process of "LIKING" the page!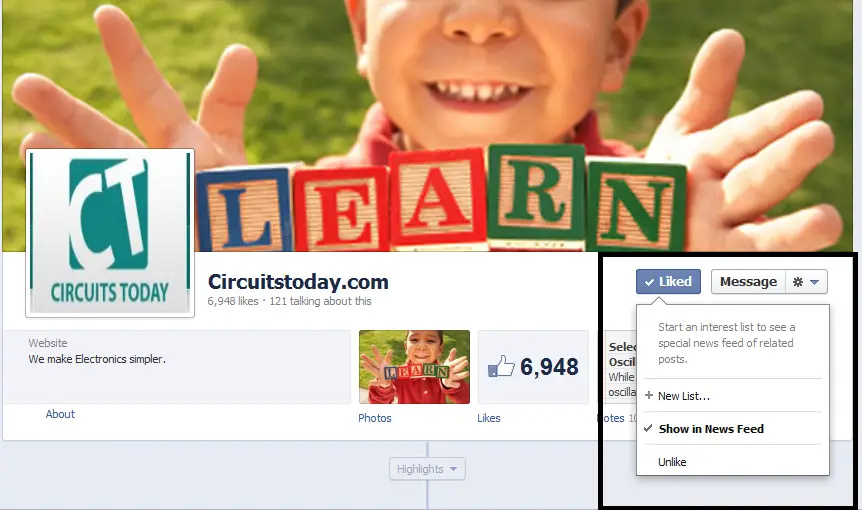 2)Second step is what makes you eligible
for winning the prize!

So here it is – explained through screen shots!

What you have to do is simple. You have to share one single article you like most from CircuitsToday.com in your Facebook status wall with a good caption about the article. In the same status you have to link to the Facebook page of CircuitsToday. See the screen shot below to understand – how it will look like!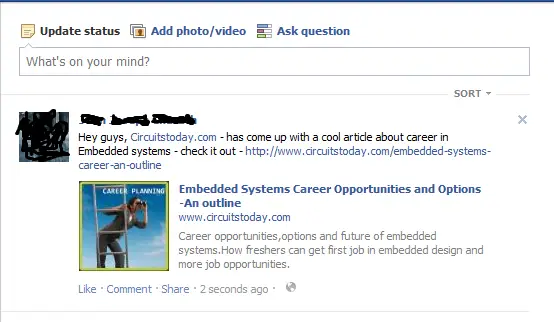 If you don't know how to post such a status on your wall, see the screen shots below. You can do it in just 2 steps.
Initially click the "Update Status"  tab on your Facebook Wall.   Now see the screenshot below!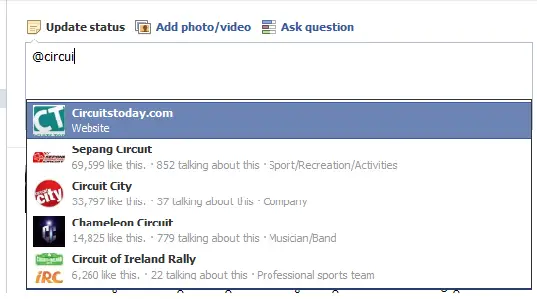 Note:- It is necessary that you should like the Facebook Page to create a link/tag to this page from you Facebook wall.
To link to CircuitsToday's Facebook page – first type the character '@' on your Facebook wall. Immediately after '@' type our pages name continuously as – @circuitstoday Now at the bottom of your wall – you will see a drop down list of many related pages. Click on our page – You have done it! See the screenshot below!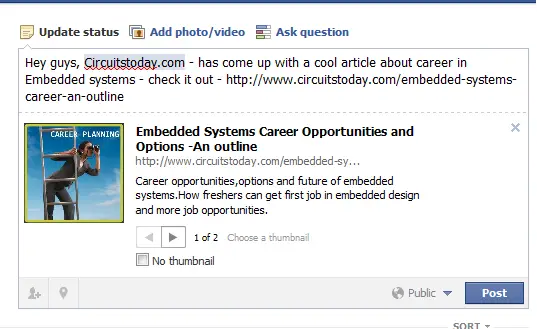 Now click on the 'Post' button! Thats it! You are now a part of the contest!
Note:- You have to share one article you like most from CircuitsToday – along with the link/tag to CircuitsToday Facebook page on your wall. Your opinions can also be blunt and open – like a critic!
The link/tag is necessary to track who all has shared and took part in this contest. We will be making the list of contestants to select the winner, based on this link/tag to Facebook page of CircuitsToday.
Dates of Contest
Starts On:- 08/JUNE/2012     
Ends On:-  14/JUNE/2012
Date of selecting Winner:- 15/JUNE/2012
Note:- Method of selecting the winner will be a "random lucky draw"
The Prize!
Any one of the two watches! Winner can make the choice! 🙂