Description.
Here is a very useful lamp flasher circuit using the famous adjustable voltage regulator IC LM317T. LM317 can source up to 1A of current and so up to 12W lamps can be used with this flasher. Such a circuit finds huge application in automobiles. The frequency of the flashing depends on the value of resistors R1 to R3 and capacitors C2 to C4.With the given values; the flashing rate is around 5 flashes per second.
Circuit diagram.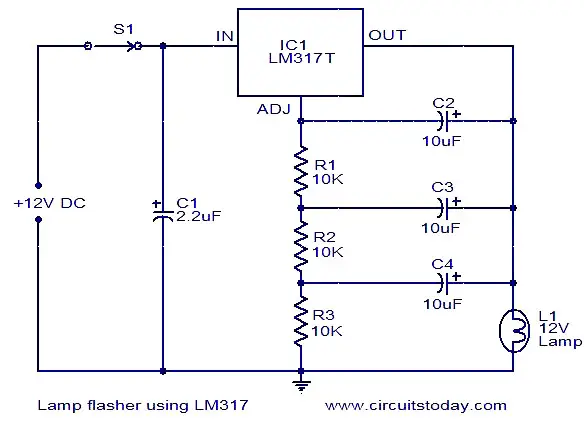 Notes.
The circuit can be assembled on a Vero board.
Use 12V DC for powering the circuit.
Use a proper heat sink with the IC1.
Switch S1 can be a ON/OFF switch.