Stereo sound level meter / Stereo VU meter
Description.
The circuit shown here is of a stereo sound level indicator/VU meter  using the IC TA7666P from Toshiba. The TA7666P consists of 2 inverting amplifiers, ten comparators and a reference voltage generator. The turn on levels for TA7666P are 5dB, 5dB, 3dB, 3dB and has a supply voltage range between 6 to 12V DC. The IC has low quiescent current and has variable voltage gain.
In the circuit R11 and R12 are used to set the voltage gain while C1 and C4 are decoupling capacitors. R1 to R10 limits the current through D1 to D10 respectively.

Circuit diagram.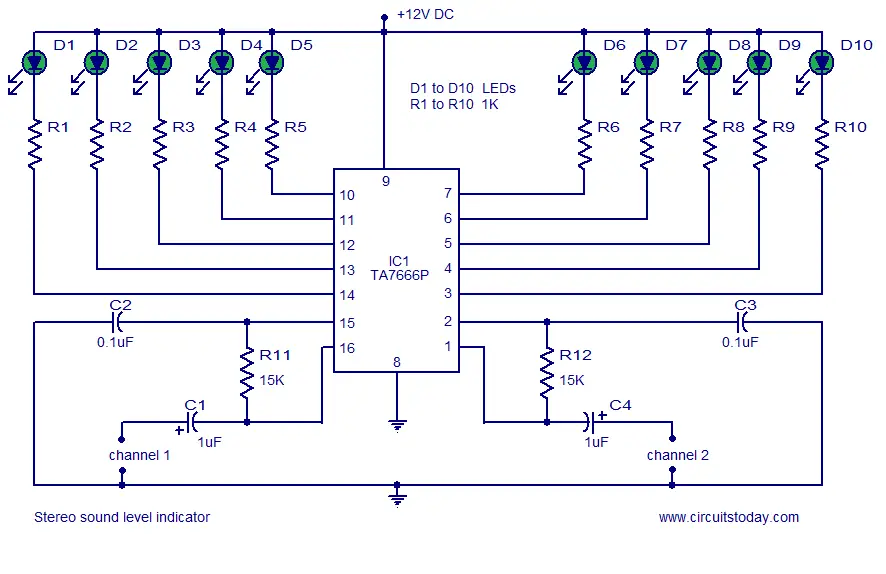 Notes.
The circuit can be assembled on a Vero board.
IC1 must be mounted on a holder.
The circuit can be powered from anything between 6 to 12V DC.
C2 and C3 are ceramic capacitors.