As we are coming towards the end of 2009, it is time to declare the detailed list of the best mobiles of 2009. The list contains a brief review of some of the best featured as well as best selling mobiles throughout the world.
Apple i-phone 3GS – 32 GB (AT &T)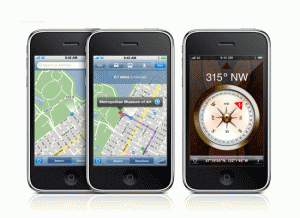 The mobile industry saw a mega boom with the release of the Apple i-phone. Two years later they decided to release the Apple i-phone 3GS with more attractive features than the Apple i-phone. Well, it sure had a good response in the mobile market. Take a look at the features.
More life battery than a usual phone with the same features.
Faster processing and networking speeds.
Excellent design and interface.
3 Megapixel camera with "Tap to focus" feature.
Excellent video editing tool.
Good voice control feature.
Digital compass application which interfaces with Google map.
Cut, copy, paste feature.
Landscape keyboard feature available.
2.  HTC Droid Eris – Verizon Wireless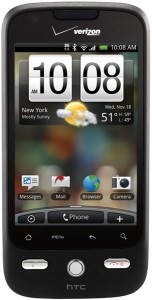 This mobile has a direct outlook synchronization and also a bright and sharp display that will atract everyone. Though the front panel softkeys are difficult to find, they are very much satisfactory for the amount you pay.
Excellently designed phone with smooth, rounded corners and black soft-touch finish.
Light sensor and effective built-in accelerometer.
Includes Google applications, Wi-fi, PC Syncing and so on.
Cut, copy, paste feature.
3.  RIM Blackberry Bold 9700 – T-Mobile
This mobile was the most unique and also one of the best selling mobiles of last year. The mobile does have some disadvantages like a cramped keyboard, and a broader design that its predeseccor.
Has a very fast processor and includes Blackberry OS 5.0.
Has a 3.2 Megapixel camera with excellent picture quality
Has Wi-fi and unlicensed mobile access support.
Has a 35-key full QWERTY keyboard.
4. Motorola Droid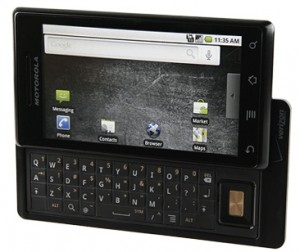 This phone has earned its name for its high end web-browsing speed and also its 3.7 inch display. But, the camera images have turned out to be grainy and also has a very flat keyboard which makes us difficult to type for instant messaging and so on. But its advantages clearly overrules its disadvantages. Take a look at the features.
Has a "Quick contact" feature which creates a menu bar with easy icons.
Multiple account support that helps you sync up several e-mail addresses.
Very effective browser with a powerful 550MHz processor and speedy hardware-accelerated graphics.
5-Megapixel camera with dual-LED flash and DVD-quality video support.
5. Nokia N900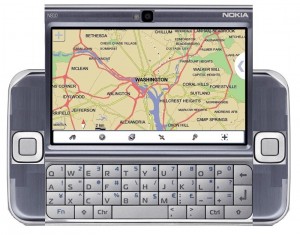 This is the first mobile to introduce the Maemo-5 OS and it has surely showed it's dominance.  It's sleek design and QWERTY keyboard has attracted the minds of many. Take a look at some of its features.
Includes Linux-based Maemo OS which offers effective multitasking, Web browsing, a touch screen, and slide-out keyboard.
Has an ARM Cortex-A8 processor, with 1GB of application memory, 32GB of storage.
5-Megapixel camera with dual-LED flash and a sliding lens cover.
Though some of these mobiles are not the best selling ones in the mobile market, their essential features make them distinctive from the rest of the mobiles.  Only some of the most interesting features are included here.
If you have more suggestions or differ from ours please do comment on this blogpost and let us know.