Description.
Here is the circuit diagram of a simple two transistor tone controller circuit. This circuit is based on the famous Baxandal tone control design. The transistor Q1 is wired an emitter follower to provide sufficient current gain and input impedance. The second transistor is used to voltage amplify the signal in. The network of resistance and capacitors connected between emitter of Q1 and base of Q2 is used to control the tone. Variation in the value of these components varies the audio response of the system.This circuit can provide a maximum attenuation and boost of 10decibel on 10KHz and 60Hz frequency ranges.
Circuit diagram with Parts list.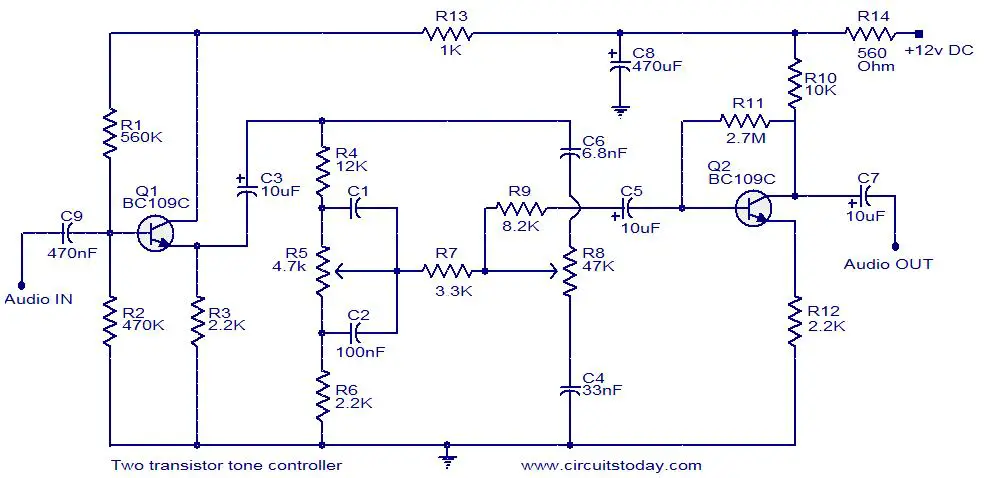 Notes.
The circuit can be powered from 12V DC.
The input and output must be connected with respect the ground.
POT R5 can be used to control bass.
POT R8 can be used to control treble.
All electrolytic capacitors must be rated at least 12V.