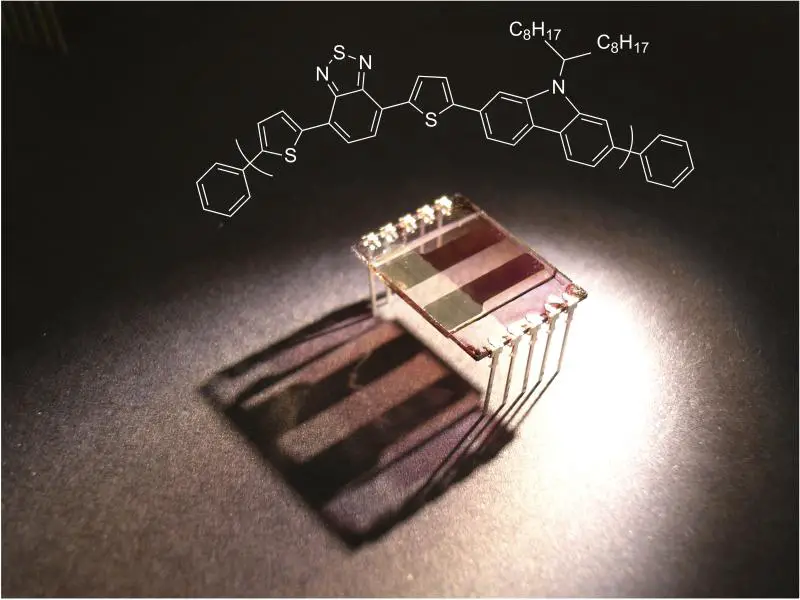 Solar panels available nowadays pave way for great energy savings and better environmental protection (since the energy is renewable). But solar panels acquire a huge space to install and are really expensive. Only a few countries provide subsidies to build a domestic or industrial solar project.
What if a solar film that is a thousand times thinner than human hair, can be spread out on a flat surface to conduct and effectively save energy better than a conventional solar panel? Such solar films are known as "Cling films", which are actually polymer panels that were developed by a group of scientists in UK.
Scientists from the Universities of Sheffield and Cambridge have started a new research that promises to produce cost-effective and highly efficient cling film solar cells. The idea was first published in the journal "Advanced Energy Materials". According to them, these solar cells can also be produced with much ease. This has clearly become a great advancement in the field of renewable solar energy.
To carry out the tests, the ISI Neutron Source and Diamond Light Source at STFC Rutherford Appleton Laboratory in Oxfordshire were used.
Until now, two types of solar cell materials are being used – plastic and silicon. When it comes to manufacturing of the material, plastic is known to be much much cheaper. Due to the simple manufacturing process, they can also be produced in huge quantities. When molecules having complex mixtures are spread on to a surface, the molecules move away from one another and start to accumulate at the top and bottom of the layer. Thus, a highly efficient solar cell is produced. This same principle was used by researchers to prove that by using much better and cost less manufacturing methods, where flexible layers of material are deposited over large areas like cling-film, highly efficient solar cell structures can be produced.
These solar cells are known to be useful for both home use as well as industrial use and since it is very cheap, it can be manufactured on a high-scale. Instead of using high-end fabrication methods to manufacture a certain semi-conductor nanostructure, high number of printing could be used to produce nano-scale films of solar cells that are much thinner than the width of a human hair. Such films can be used to produce cost-effective, light-weight solar cell panels.
These cling-films are spread on top of large and flat plastic surfaces. As a result, a highly efficient and more sustainable solar panels are produced that are better in quality and highly economic. Since these films do not take much space, they are easily transportable and easy to install. They have been successfully tested for both industrial and home use.
According to Dr. Robert Dalgliesh, one of the researchers of the project, the work makes us understand the potential of the joint use of neutron and X-ray scattering sources such as ISIS and Diamond in solving modern challenges for society. Using such sources help in making a stronger internal structure for the solar cell. By studying the layers in the solar cell that is responsible in converting sunlight into electricity, the different processing steps that change the overall efficiency and affect the overall polymer solar cell performance is also known.
Since most of the energy consumed today is through non-renewable sources, the demand for something that generates energy through a renewable source like the Sun is needed for the coming years. Since no highly efficient system that is capable of converting sunlight into electricity has been found until now, the cling-film solar cell will clearly pave way for the new age of renewable energy.